The History
For those interested in the history of architecture in the Oxford area, the Lamb Inn is of outstanding interest. After the Parish Church, it is the oldest building in Wantage and has been a pub since 1650. It has never been sold on the open market, and in the last fifty years it has only had two landlords!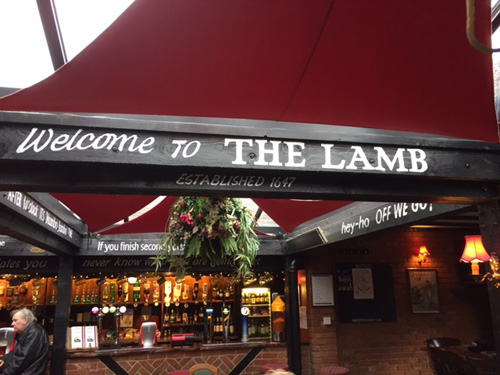 In a part of the world where every village seems full of old thatched cottages, it may have struck you as slightly odd that The Lamb Inn, on Mill Street, is the only building in the entire of Wantage with a thatched roof.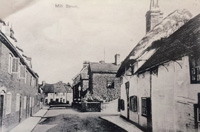 Following the Great Fire of London in 1666, Wantage Town Council banned all thatches and demanded that roofs be replaced with slate, to prevent a similar disaster.

But, at that time the border of Wantage ended where Letcombe Brook cuts across Mill Street, leaving The Lamb on the other side of the border in a hamlet called Littleworth. Being out of the control of the Wantage council the thatch was able to survive. The thatch is carefully maintained to match the original as closely as possible and is open to view through specially constructed windows.






Food and Drink
At The Lamb we specialise in 'traditional pub grub', all freshly cooked on the premises using fresh locally sourced ingredients wherever possible.

As well as a regular menu featuring a wide range of dishes, including steaks, pasta, fish, curries and jacket potatoes, there are daily specials written up on boards around the pub. There's also a monthly special, where one of the most popular meals on the menu is available for just £5.99. Tea and coffee are available all day.
On Sundays we always offer the traditional choice of roast beef, lamb or chicken.





Our Christmas festive meals are available from 26th November to 2nd January 2022 (excluding 24/12 - 26/12) Download the Christmas Menu and Booking form here.


Real Ale
The pub is a draw for real ale drinkers, we offer a wide range of real ales and draught beer all carefully managed in our cellars. The pub is the only one in Wantage that serves London Pride.